El pasado viernes 6 de Marzo inauguramos nuestra WATA Academy, el nuevo formato impulsado por WATA Factory en el que deseamos aportar valor a la comunidad, y ayuda a los más necesitados.
En dicho evento contamos con la presencia de Abdón Rodríguez, Frontend Developer en IBM Research y Google Developer Expert en Web Components.
Abdón viajó a nuestras instalaciones, desde Vigo (Galicia) para impartir charlas sobre:
Web components: state of the art
Declarative, Reactive Web Componentes
Más de 30 personas acudieron al encuentro y colaboraron con la iniciativa solidaria presentada.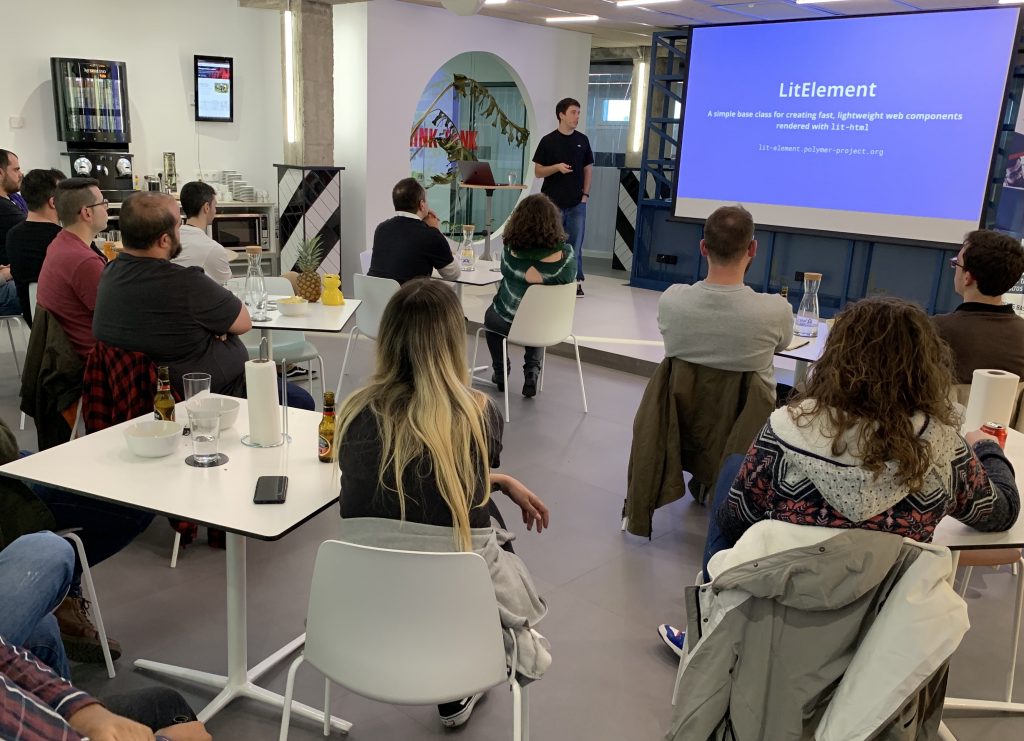 Apúntate a nuestro grupo en Meetup y no te pierdas nuestras próximos encuentros.